3M Value Masking Tape 101+Tan
Details
Cost effective solution for indoor light-duty applications
Crepe paper backing provides easy tearing
Provides conformability on irregular surfaces and around corners
Hand tearable and sliver resistance with one piece removal for easy use
Ideal for marking, temporary holding, wrapping and sealing
3M™ Value Masking Tape 101+ is a cost-effective crepe paper tape that holds, bundles, seals and performs other non-critical taping jobs where a pressure sensitive tape is needed. This tape offers controlled unwind to prevent shredding or splintering and tears easily from the roll by hand.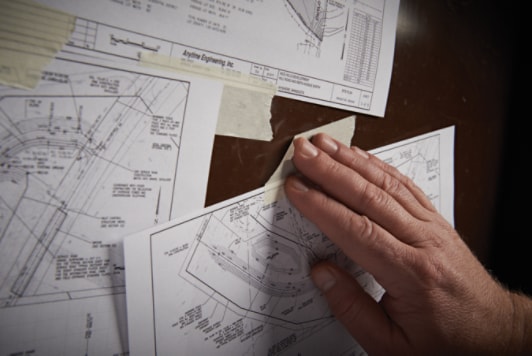 Masking tape for indoor light-duty applications
3M Value Masking Tape 101+ remains in place around corners and over contoured surfaces. The rubber adhesive sticks instantly to paper, metal, wood plastic, glass, painted, and other clean surfaces and resists lifting or curling. Designed to perform best indoors, this tape comes off the roll smoothly for easy control. And after the job is done, the strong paper backing resists unwanted tearing and slivering when removing, minimizing potential frustration.
Recommended Applications
Light bundling
Temporary labeling
Overwrapping
Hanging temporary signage
What is Masking Tape?
Masking tape was developed specifically to help protect surrounding surfaces from overspray, provide clean paint lines, and remove easily and cleanly when finished. These masking tapes adhere well, resist solvents or water from the paint, and are strong enough to hang plastic sheeting, yet remove cleanly without damaging the subsurface. The backing, typically crepe paper, can conform to curved and irregular surfaces. The tape hand tears for tool-free application.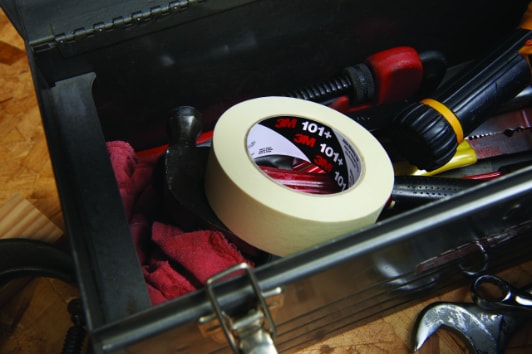 3M™ Value Masking Tape 101+ is a great addition to every toolbox, job site and workplace
A
 masking tape
 should specify what surfaces it will stick to and the interval over which it will remove cleanly. A very thin or poorly manufactured tape may demonstrate splintering or shredding, either coming off the roll or when being removed after use. Some masking tapes have the tensile strength for light commercial and industrial applications, including bundling, labeling, sealing, temporary repairs, lane marking, splicing and surface protection. The classic crepe paper masking tape is a light tan color, but these masking tapes come in a variety of colors and formulations to meet general and specific applications. A roll of masking tape is basic toolbox or supply room item in construction, warehousing, military, marine, shipping and retail industries.